The MCerberus® HVAC Monitoring Application provides Daily Statistics regarding the state of their HVAC System being monitored by the MCB-400 HVAC Monitoring Hardware. The application provides Delta T, Daily Run Times, ON/OFF Cycle Summary, Cycle Run Time Summary, and the Overall Operating Summary for their unit. The application also provides the status of the water detection sensor if the unit installed included one.

We released our 3Q2020 update to the mobile app with push notifications for key failure modes (e.g. water detection). Our back-office will be monitoring your system multiple times a day and will alert you via email/push notification automatically if an issue is detected.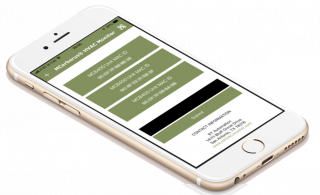 An iPhone version of the application is available at no charge and may be downloaded directly from the Apple Application Store.
An Android version of the application may be downloaded directly from the Google Android Store.